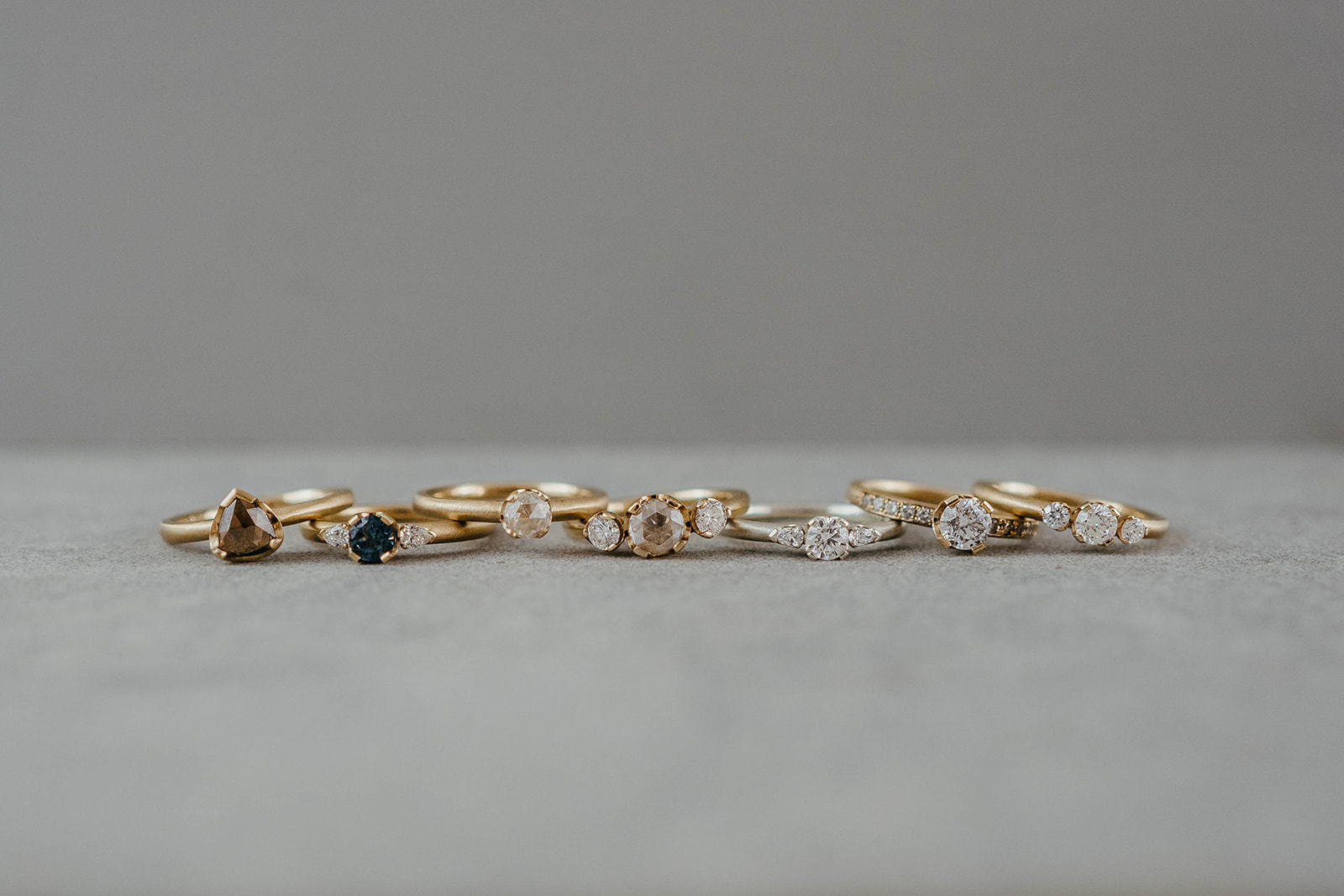 We offer a wide selection of wedding and engagement rings and provide a free consultation to all our customers. The majority of our designs are made in-house and hand-finished by our team of trained jewellers who are here to support you at every step, ensuring a helpful and stress-free service. Whether you're looking for a specific style or simply need some guidance on ring options that will best suit you or your partner's needs, we will help you find the best ring possible for your special day.
If you're looking to add a more personal touch, our bespoke wedding and engagement ring service provides full flexibility over the design of your ring. From the beginning concept to the final finish, our in-house jewellers will be on-hand to talk you through the design process. During the development phase, we are able to source responsibly mined gold and semi precious stones and diamonds to provide a completely tailored look. We would typically allow an average of 6-10 weeks for a bespoke design, but please let us know if you have a shorter window of time.
We also offer the following as part of our engagement and wedding service:
Free custom stone viewings – stones can be sourced to view with no obligation to buy

Specialised proposal rings – silver samples can be bought or borrowed if you are uncertain about your partner's preferred style of ring

Free re-sizing – if required, rings can be re-sized free of charge

Free check-up service – dedicated follow-up to make sure that you're happy with your ring

Curated UK designs – we exhibit work from a selection of talented designers from around the UK, with the option to design rings in their style
You can view a selection of our wedding and engagement rings below. When you're ready, please pop in to our Clifton Village shop and we will be happy to talk you through the best options for you. Alternatively, you can follow the link below to book an appointment.