Independent Bristol jewellers based in the heart of Clifton Village
We are an independent Bristol jewellery shop and workshop, specialising in contemporary jewellery designs. With a piece for every occasion, our tailored service includes bespoke engagement rings, wedding bands and remodelling.
Our local team of trained jewellers hand-craft each of our pieces which are sourced and produced using responsibly sourced materials where possible. Drawing from over 10 years of in-house experience, the team is ready to provide you with the best jewellery options to suit your needs. Whether it's a personalised gift for a loved one or a special present to yourself, we are always here to help.
If you'd like to see our full jewellery collection in person, alongside guest collections from local and national talent, we'd welcome you to drop-in for a visit at our Clifton Village shop. For personal consultations, simply get in touch below to arrange a one-to-one meeting with a member of the team. We look forward to seeing you!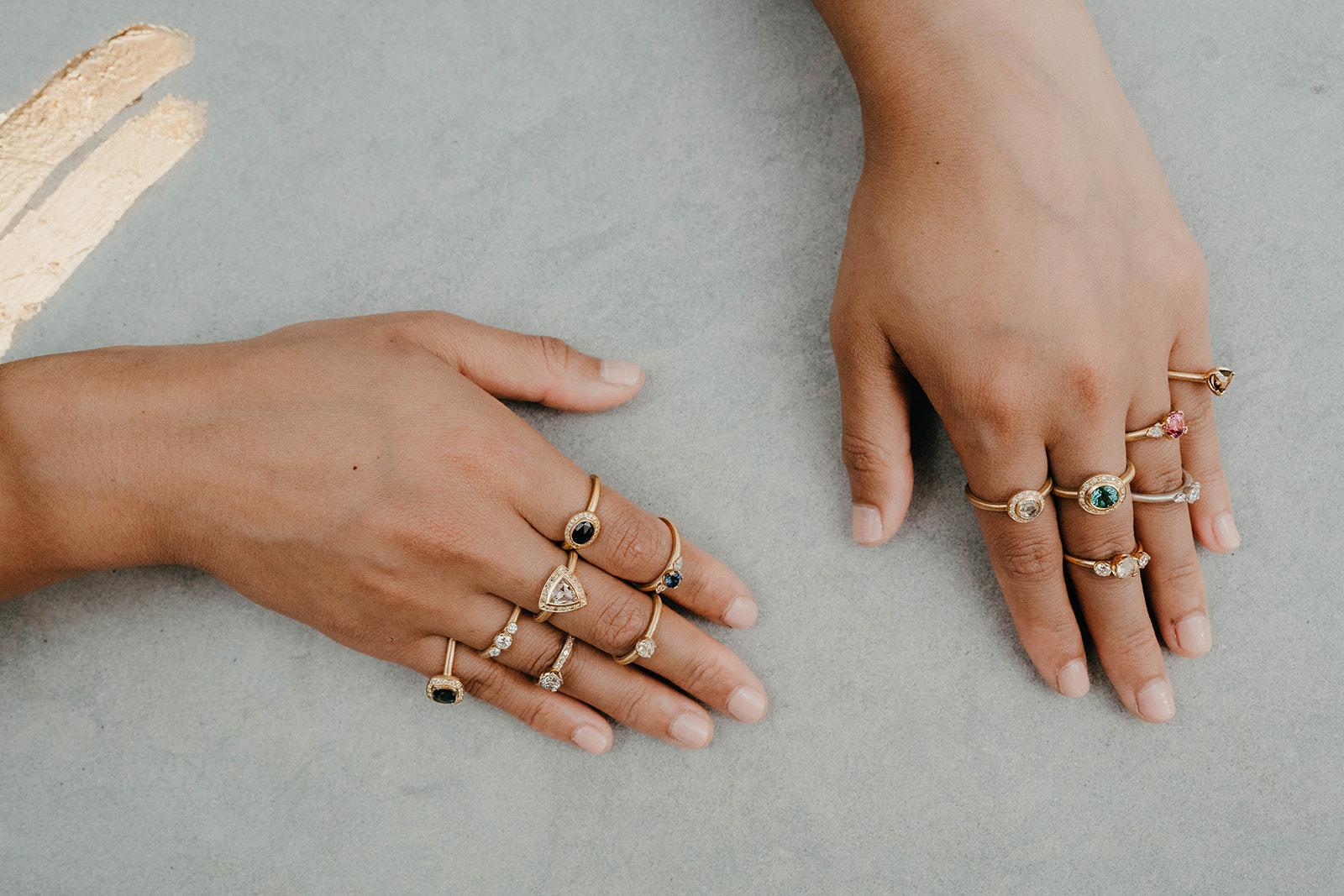 Explore our hand-crafted jewellery online
Our online range of contemporary jewellery include a stunning mix of fine jewellery, everyday classics and unique giftable pieces. Designed and handmade by our team of in-house Bristol jewellers, each piece can be customised with different metals, gemstones or sizes to achieve your preferred look.
For those special moments, we also carry a wide selection of engagement and wedding rings. From subtle to striking, our engagement and wedding pieces are available in a number of distinctive styles, carefully designed and crafted by the team.
Click below to start building your own one-of-a-kind jewellery collection and visit our Clifton Village shop to view the full and latest collection.
We can help you curate your own custom jewellery, including bespoke engagement and wedding rings. Every individual is different, which is why our friendly team of in-house jewellers are on-hand to guide you through the commission process, step-by-step, to help find the right piece for you.
With strong supplier connections, we can offer Fairmind Gold, Canada Mark Diamonds and responsibly sourced gemstones which you can view before they go into your tailored piece. We can also help you to visualise your concept with the use of 3D modelling technology.
Book a one-to-one consultation below and find out how we can help you achieve your dream design.
Stock Out

Stock Out
Explore the latest pieces in our collection and get to know the new jewellery styles emerging from our in-house workshop. From modern halo rings to superb stacking rings and bangles, all of these pieces are handmade by our team of trained jewellers and use responsibly sourced materials, wherever possible.
Simply click below to discover the latest trends in our online shop.